More and more articles available!
In addition to our historical products Aurora and Loreley, we are working on expanding our selection in the women's sector. Today, as new entry, we present Sesamo, a viscose voile with a more matte appearance but which still keeps the classic slippery characteristics of our linings.
We then have Portofino, a light and versatile cotton voile, ideal for body linings but also pocketing. On request, it can be also ordered with organic cotton, OCS and GOTS certified.
To complete the line-up, we offer stretch linings with articles such as Pienza, Cedro and Palma. Available in several compositions such as viscose, acetate and polyester.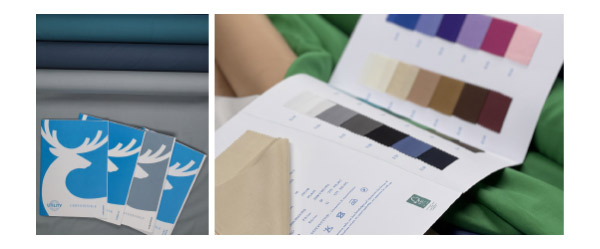 The garment is not just what you see from the outside: different components determine its comfort, durability and performance… the lining is one of them.
We print both digital and cylinder, with the possibility of customisation according to your needs. We offer a wide range of stock colours.
Contact us: office@cervotessile.it.