What is it about?
Cervotessile comes back with the second edition of the Made to Measure service, the Cut Service and Ad Hoc Collection.
Matching and coordinating the lining with the fabric of the finished garment is by now a must: the tailor-made sartorial jacket is enriched with a unique and extravagant lining to add a stylish detail to those who wear it.
Various patterns, immediately available to you and also orderable for smaller size orders, from cartoon and comic book effect prints to vintage and tropical ones.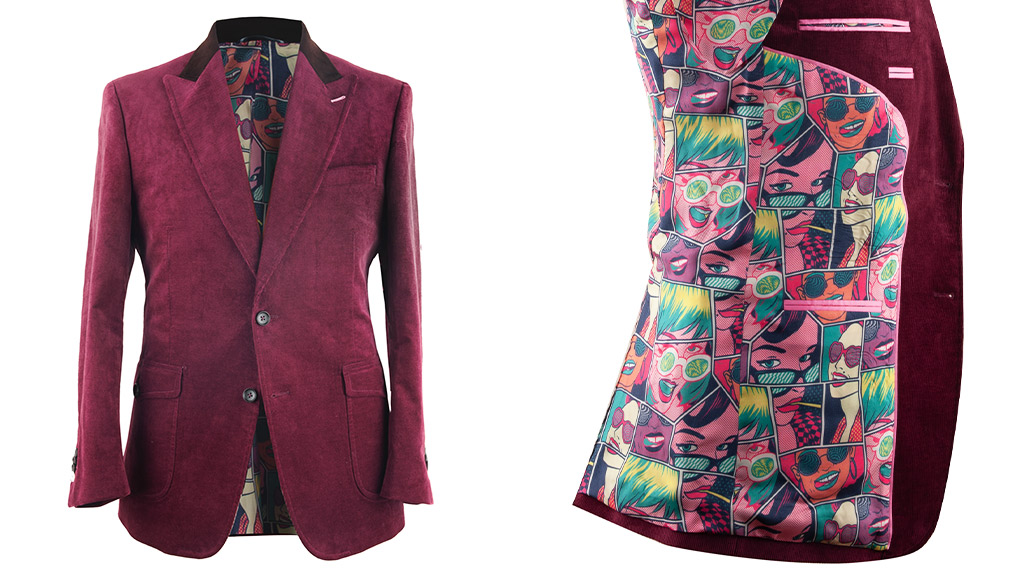 Requirement? Minimum 3 meters of fabric
Timing? We process and dispatch orders in less than 24 hours
Contact us at office@cervotessile.it to request your bunch, have more information on the product availability and to arrange a meeting with your nearest agent.