The Cutting Service is more and more in trend among market demands.
Today, having a customised, unique and distinctive garment is a must-have.
---
WHAT IS OUR SERVICE ABOUT?
Minimum 3 metres of fabric required.
Order processed and shipped in less than 24 hours.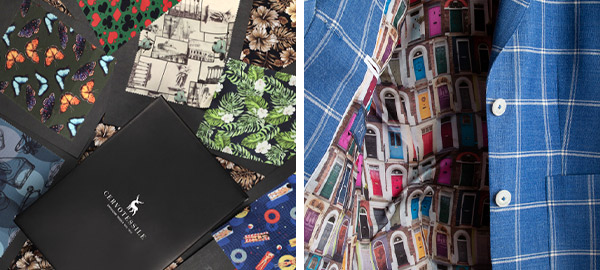 ---
THREE NEW PRINTS
From the ethnic and animated prints to the more exotic and colourful.
Our collection of MTM linings now counts more than 30 patterns.
---
To request the bunch, get more information and arrange a meeting with our agents, write to office@cervotessile.it