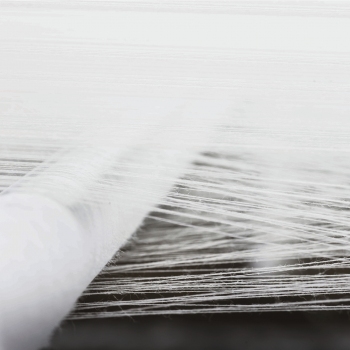 Thanks to ongoing and constant research we are proud to introduce ViroSolution, our new antibacterial and antiviral treatment.
Viroblock by HeiQ is the technology behind this finishing that allows protection from viruses and bacteria. The product is applied to the fabric, destroying viruses and bacteria in just a few minutes, available to all customers who request this treatment.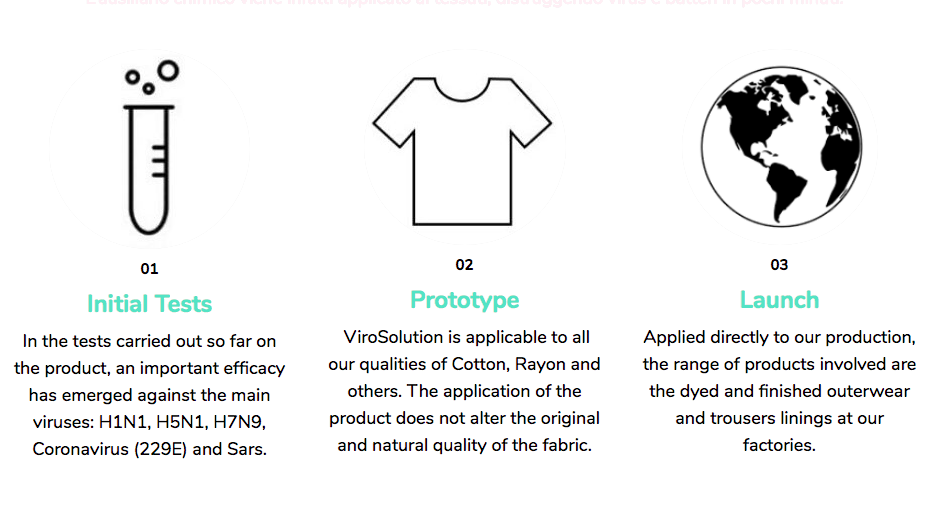 Antibacterial and antiviral characteristics guaranteed in over 30 washes at a gentle temperature.
The fabric is dermatologically tested, the antimicrobial and antiviral action is designed to remain limited to the surface of the treated fabric, thus avoiding compromising the positive bacterial flora present in nature on the skin of the person wearing the item.
So what does this actually mean for our customers?
Customers who request ViroSolution treatment on fabric, where its applicability has actually been proven, will receive HeiQ certifications and independent certifications. ViroSolution lining or pocket fabrics will necessarily be combined with external fabrics with the same treatments and certifications.